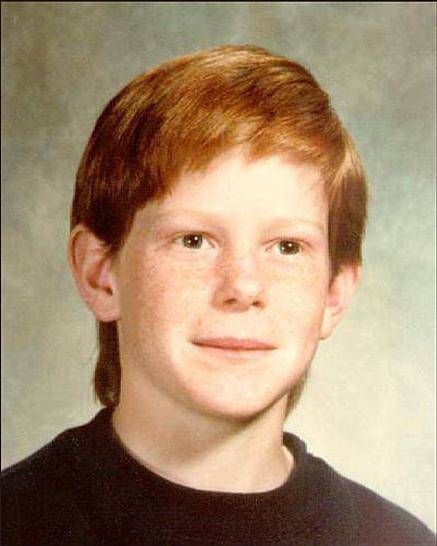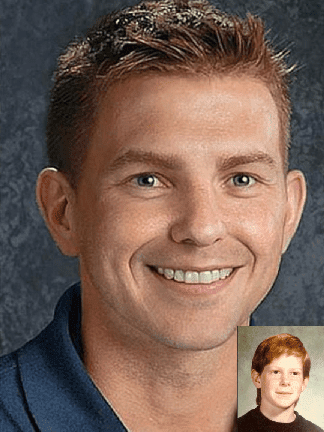 The second photo shows Mark age progressed to 34 years.
Date of birth: May 23, 1980
Hair: Red
Eyes: Blue
Child Find Case #: 10447
Mark was last seen on at around 4PM on November 25, 1991 near his parent's home on Sunray Road in Del Haven, New Jersey. An extensive search resulted in the discovery of his left sneaker approximately 75 yards from his home. Authorities believe he was abducted by a stranger.
Mark was wearing a blue sweatshirt, a gray jacket, and gray pants. He has freckles on his cheeks.
If you have any information regarding Mark's disappearance, please contact the Middle Township Police Department at 1-609-465-8700 or Child Find of America at 1-800-I-AM-LOST (1-800-426-5678).