DocuPaks for Families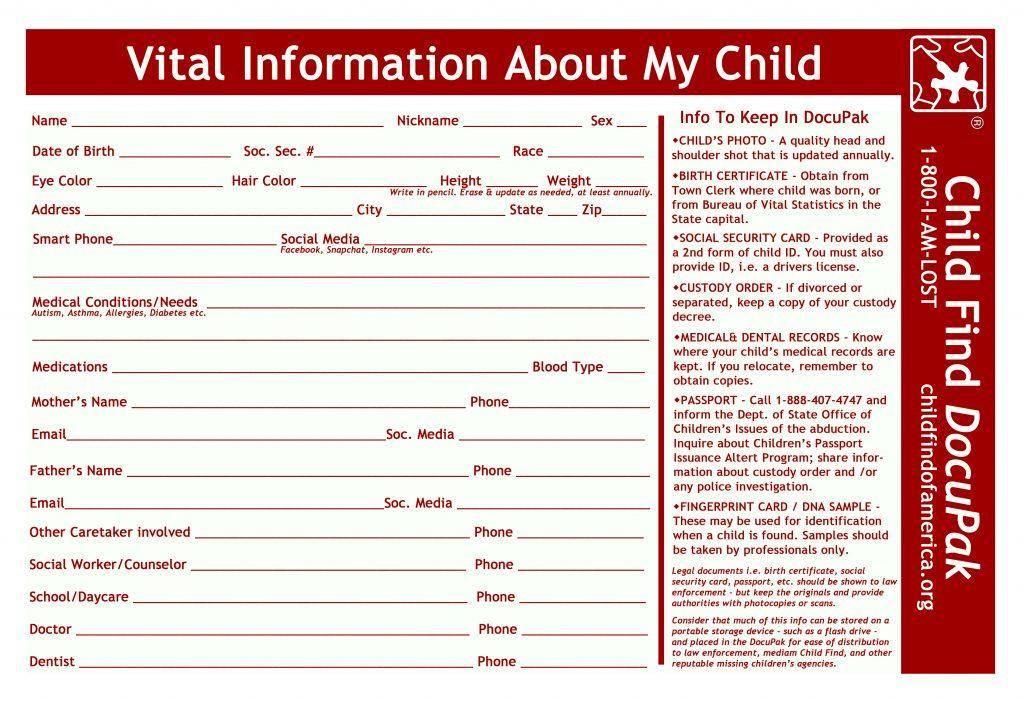 Docupaks are free to families. They help families keep vital information about their children in one convenient place in case of emergencies. If you would like to order your free Docupak for your child(ren), please complete the order form below.
Please contact us if you are an organization/agency that wishes to place a bulk order. A minimal donation is required to partially cover materials, printing and shipping.
DocuPak Requests
"*" indicates required fields