What to Do if Your Child Has Been Abducted by a Parent or Family Member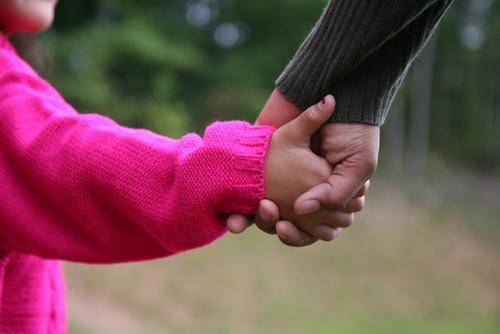 Parental and non-stranger abductions are usually the result of ongoing family conflicts. Since every family dynamic is different, every parental abduction case is complex and unique in its own way. Still, there are basic steps to take that will help bring abducted children home safely.
1. If You Have Safety Concerns, Call the Police
If this is an urgent matter and you have safety concerns for your child or for yourself, contact the police immediately. When speaking with your local police, ask them to file a Missing Child Report, also known as entering your child into the NCIC. The FBI's National Crime Information Center (NCIC) is an electronic clearinghouse of data that can be accessed by virtually any criminal justice agency. It is an essential tool in locating missing persons. Make sure you obtain your child's NCIC number once your child is entered into the NCIC. Child Find includes NCIC numbers in the missing children posters we create so that any sightings of or tips about your child can be instantly linked to your child's case. If you decide to create your own missing posters or images, don't forget to include your child's NCIC number.
Did You Know? Filing a Missing Child Report doesn't mean that you are filing a court order or any criminal charges for the abductor.
2. Take Detailed Notes
You will likely be speaking with law enforcement and one or more missing children's organizations to bring your child home. Take detailed notes of every conversation that you have with these agencies, including the name of who you spoke to and the date and time of the conversation. Any relevant language that they use is important to make a note of as well. These notes will not only be valuable as you navigate an overwhelming situation, but they will also come in handy if you decide to contact an attorney.
3. Gather the Necessary Documents
Gather any legal documentation you may have concerning the abductor. This includes custody orders (current, active, and enforceable orders with a judge's signature), divorce papers, co-parenting plans, and visitation agreements. Collect recent photos of your child and the alleged abductor(s) as well.
4. Call Child Find of America's Parent Help
You don't have to search for your child alone. When you open a child abduction case with Child Find, you will be connected with an experienced caseworker who will coordinate efforts with law enforcement and allied agencies so you don't have to. Your caseworker will be available every step of the way to answer any questions you may have and share resources and/or referrals to state agencies. You can contact a Parent Help caseworker at 1-800-716-3468 or 1-800-292-9668.
After opening your case, your caseworker will ask if you'd like Child Find to create a missing child poster. We share missing children posters with our national media partners and via social media to raise awareness and expand the network of those searching for your child.