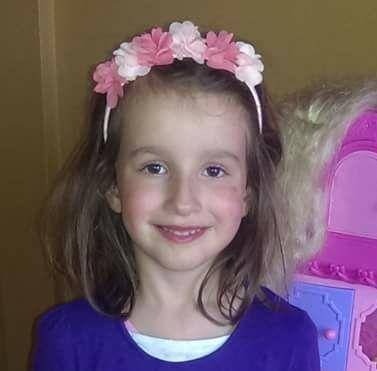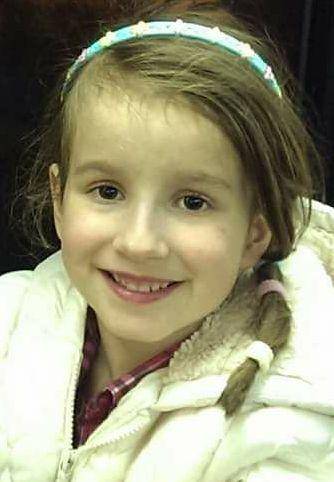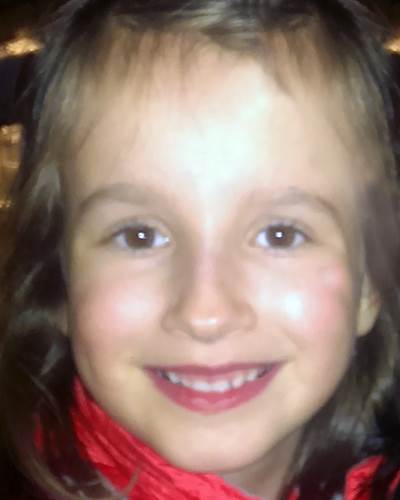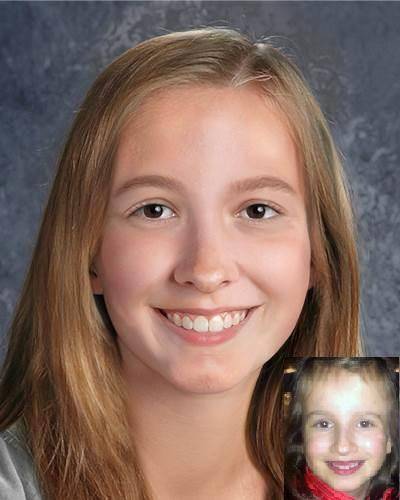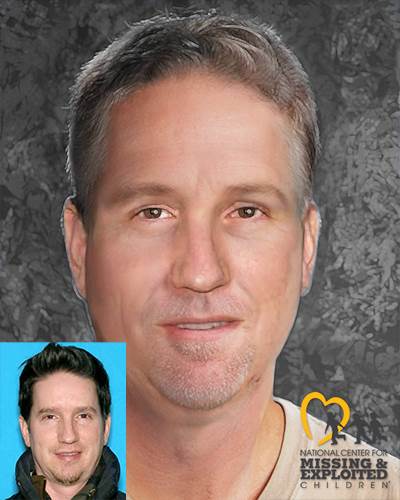 The fourth photo shows Julia age progressed to 14 years old.
The fifth photo shows her father Jason age progressed to 53.
Date of birth: December 18, 2007
Hair: Brown
Eyes: Hazel
Height: 4'7″ (139 cm)
Weight: 60 lbs (27 kg)
Child Find Case #: 11312
Julia was last seen on November 6, 2014 in Seattle, Washington. She was allegedly abducted by her father, Jason Potter. A felony warrant was issued for Jason on November 24, 2014.
If you have any information or have seen Julia or Jason, please call the Seattle Police Department at 1-206-625-5011 or Child Find of America at 1-800-I-AM-LOST (1-800-426-5678).