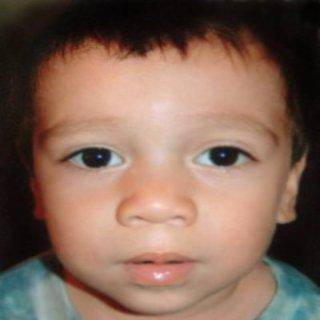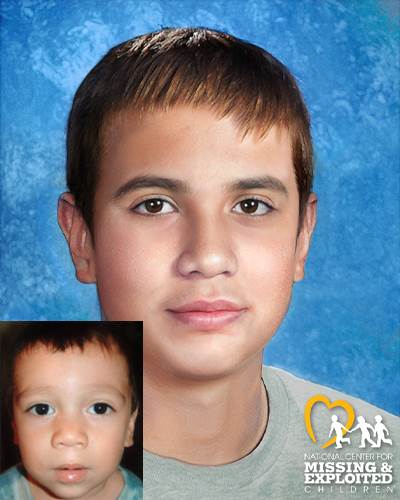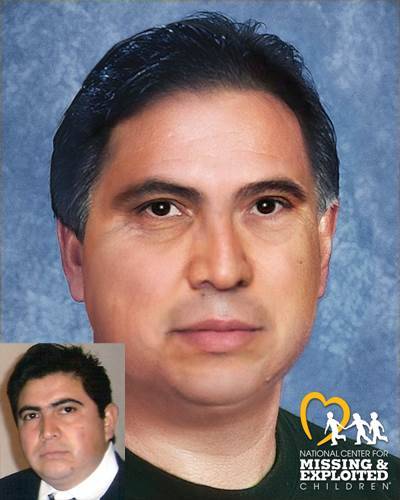 The second picture shows Diego age-progressed to 16 years. The third picture shows his father Francisco.
Date of birth: July 28, 2005
Hair: Light brown
Eyes: Brown
Height: 2'9″ (83 cm)
Weight: 24 lbs (10 kg)
Child Find Case #: 10369
Diego was last seen on October 23, 2007 in Victorville, California. Diego and his sister Tammy were abducted by their non-custodial father, Francisco Flores. At the time of his children's abduction, Francisco was 6'0″ and weighed 210 lbs. He has a mole on each cheek and a mole under his nose. A felony warrant for kidnapping was issued on January 8, 2008. The three may still be in the area or they may have traveled to Mexico.
If you have any information or have seen Diego, please call the Ontario Police Department at 1-909-986-6711 or Child Find of America at 1-800-I-AM-LOST (1-800-426-5678).