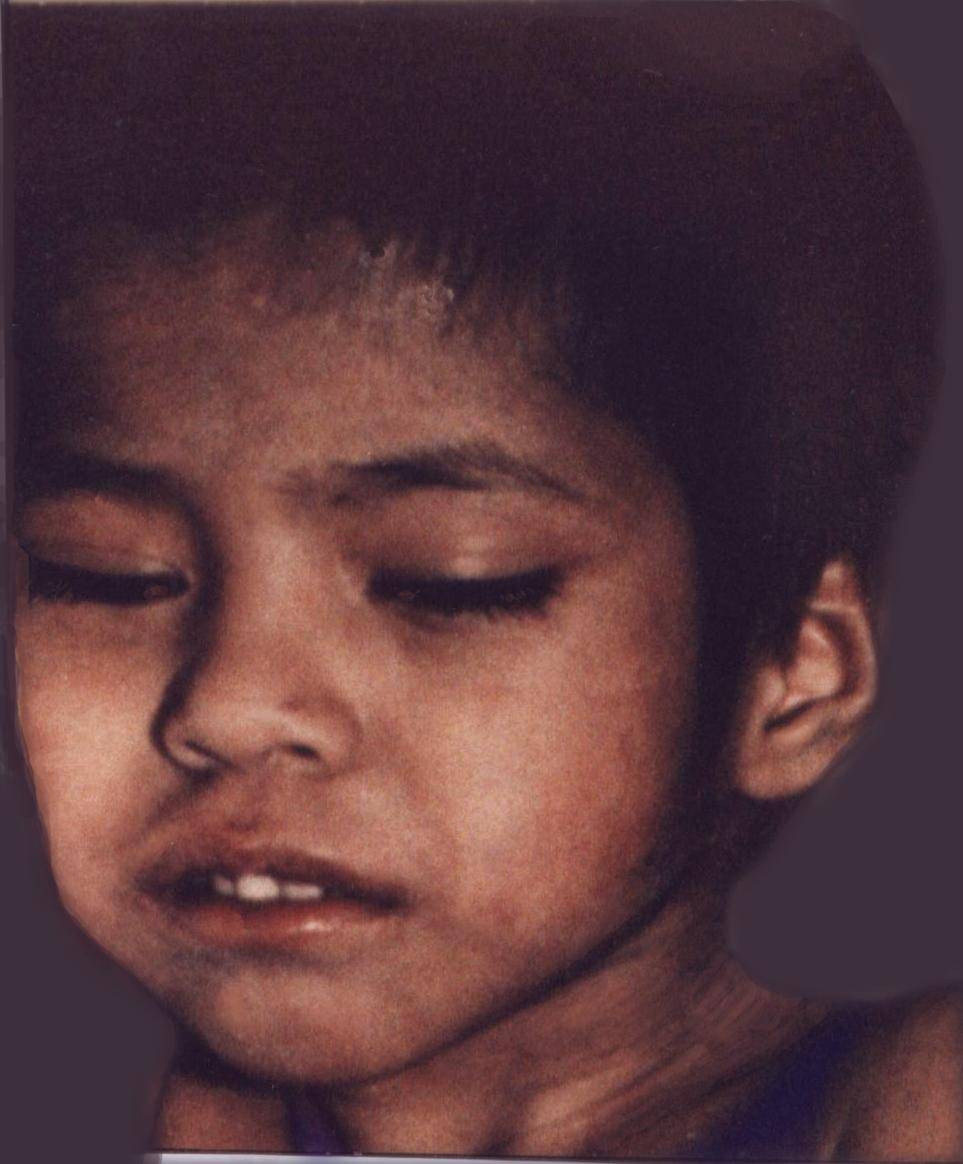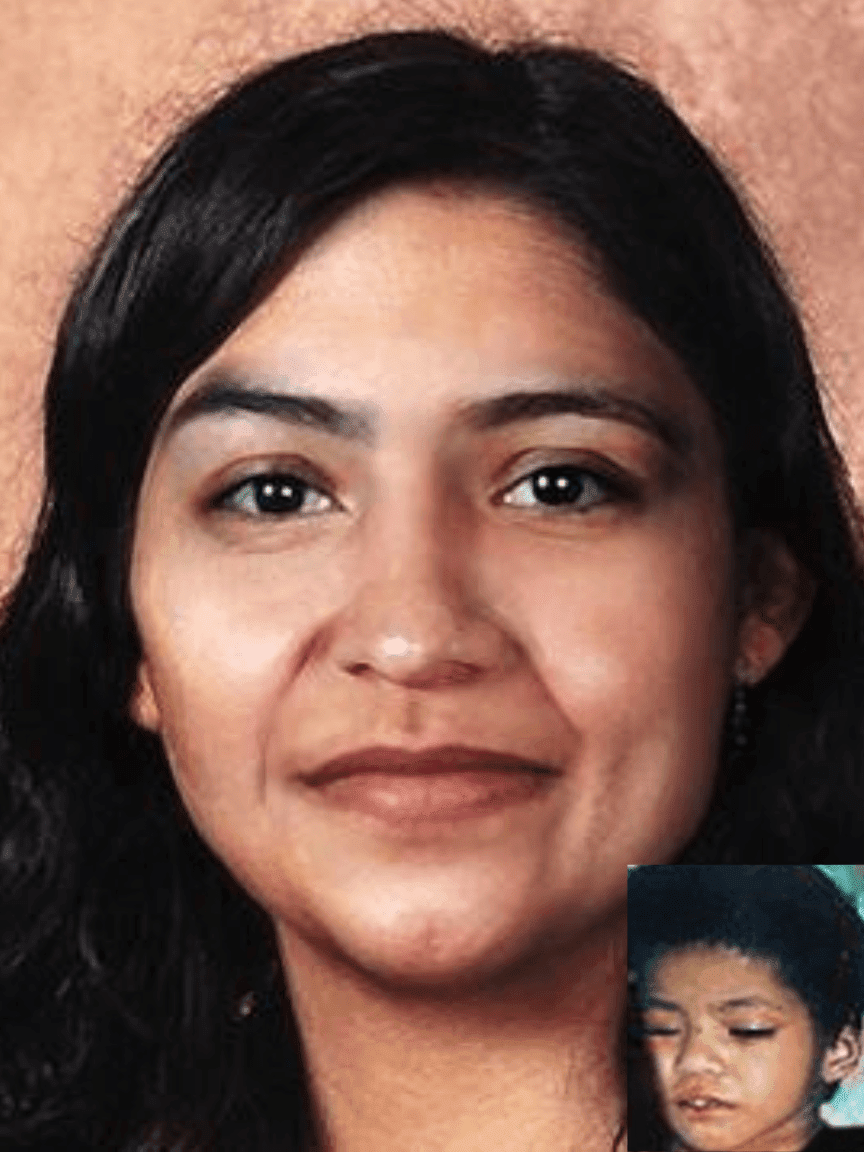 The second photo shows Deisy age progressed to 29 years.
Date of birth: May 6, 1984
Hair: Black
Eyes: Brown
Child Find Case #: 10640
Deisy was last seen on December 28, 1987 in her front yard in Bakersfield, California. She was seen playing hide-and-seek with her siblings wearing a white mesh T-shirt, pink sweats, and white tennis shoes. Her siblings went inside, and when they returned, Deisy was gone.
Deisy has scars on the back of her neck, her left buttock, her back, her right shoulder, her kidney area, and her left elbow.
If you have any information regarding Deisy's disappearance, please contact the Kern Sheriff's Department at 1-805-391-7500 or Child Find of America at 1-800-I-AM-LOST (1-800-426-5678).