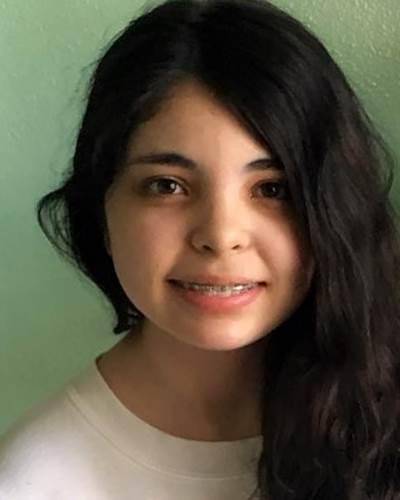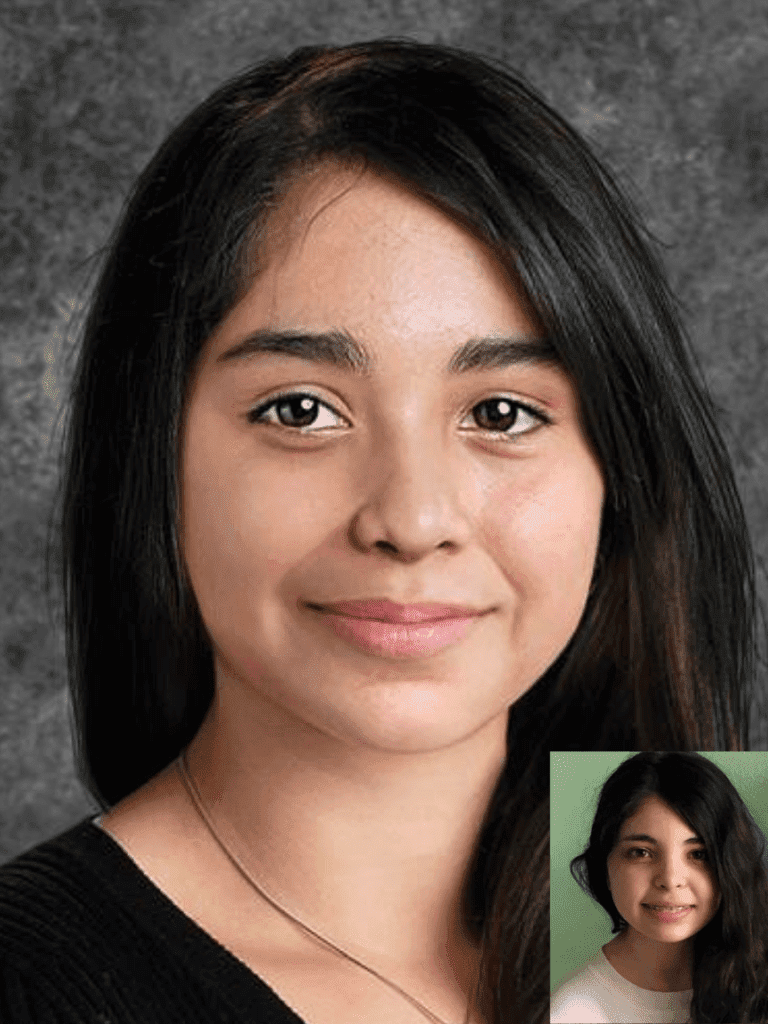 Date of birth: September 20, 2004
Hair: Brown
Eyes: Brown
Height: 4'5″ (134 cm)
Weight: 95 lbs (43 kg)
Child Find Case #: 11151
Alicia was last seen on September 15, 2019 in Glendale, Arizona. She left home in the early hours after leaving a note saying that she would return. There has been no contact from her since. Her second photo has been age progressed to age 17.
Alicia has high-functioning autism and wears braces. She looks young for her age, and has a noticeable scar on her right knuckles. Alicia left home wearing a white sweatshirt, a whitewash denim overall skirt, and black and white Vans sneakers. She may have taken her silver Macbook Pro laptop with her.
If you have any information or have seen Alicia, please call Detective Mario Sanchez from the Glendale Police Department at 1-623-930-3166 or Child Find of America at 1-800-I-AM-LOST (1-800-426-5678).