Our History

Child Find of America was founded in 1980 by Gloria Yerkovich, a mother of a missing child. In 1974, Gloria was living in New York's Hudson Valley when her 5-year-old daughter was abducted by the non-custodial father. At that time, there were no national or state resources for locating missing children. Little was understood about parental abduction or the psychological effects that abduction has on a child. Gloria founded Child Find of America to bridge those gaps and bring missing and abducted children like her daughter home safely.
Gloria finally found her daughter in Europe in 1984. Over the 10 years of their separation, Child Find had made a national impact. The awareness raised by Gloria and other child advocates led to the 1982 Omnibus Victims Protection Act and the 1984 Missing Children's Assistance Act. Child Find was a prototype for the National Center for Missing and Exploited Children (NCMEC), founded in 1984, and contributed to the establishment of National Missing Children's Day on May 25th. In recognition of her efforts on behalf of missing children and their families, Gloria was inducted into the National Women's Hall of Fame in 1993. In 2002, the White House recognized Child Find's work by inviting Executive Director Donna Linder to speak at the first White House Conference on Missing and Exploited Children.
41 years after its founding, Child Find's scope of services have expanded to not just respond to missing children crises, but to defuse the family conflicts that can lead to child abduction, child abuse, and runaway/trafficked youth. Child Find has become a national expert in the prevention and resolution of parental and family abduction. Through our Parent Help program and trainings for parents and allied professionals, Child Find provides education, mediation, conflict resolution, parenting skill-building, and support services for families in crisis.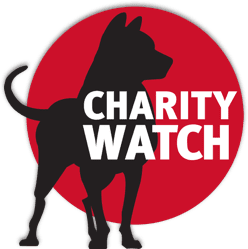 We are also proud that our sound fiscal management, effective programming and transparency have earned high praise. Child Find has received an A+ rating from the American Institute of Philanthropy's Charity Watch every year since 1997 . In 2021, we have again earned GuideStar's Platinum Seal of Transparency, as well as a 100/100 rating from Charity Navigator's Encompass Rating System.